Description
Cooked peas with feta cheese and onions. A healthy meal and ideal recipe for vegetarians.
Looking for more vegetables or pea royalty free images, click on the images below where you can find thousands of professional stock images at incredibly low prices.
A meal of grilled fish fillet, peas, carrots, potatoes.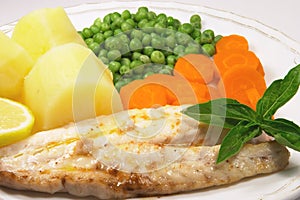 © Photographer: Paul Cowan | Agency: Dreamstime.com
Traditional seafood pie, with fish in bechamel sauce topped with mashed potato and baked, served with peas, high angle view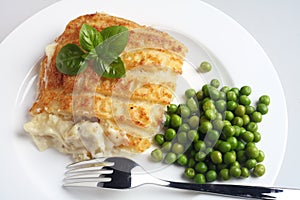 © Photographer: Paul Cowan | Agency: Dreamstime.com
Raw prepared peas on a plate closeup
© Photographer: Keivsvlig | Agency: Dreamstime.com
---
How to attribute this page: